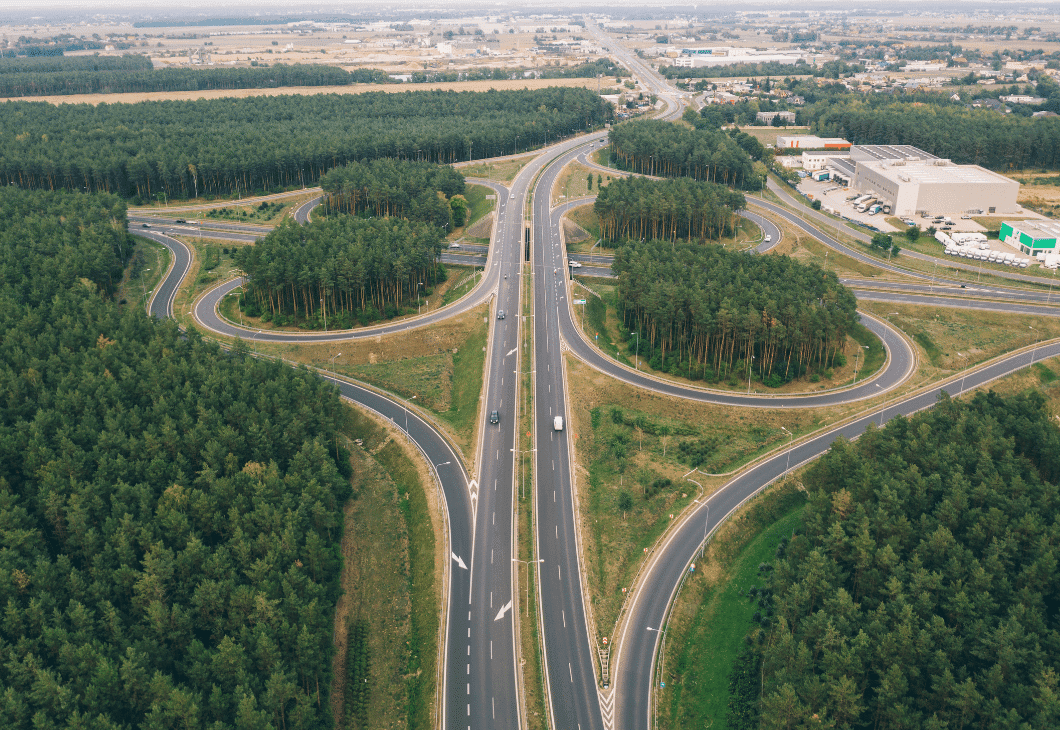 Blog
5 strategies for sustainable logistics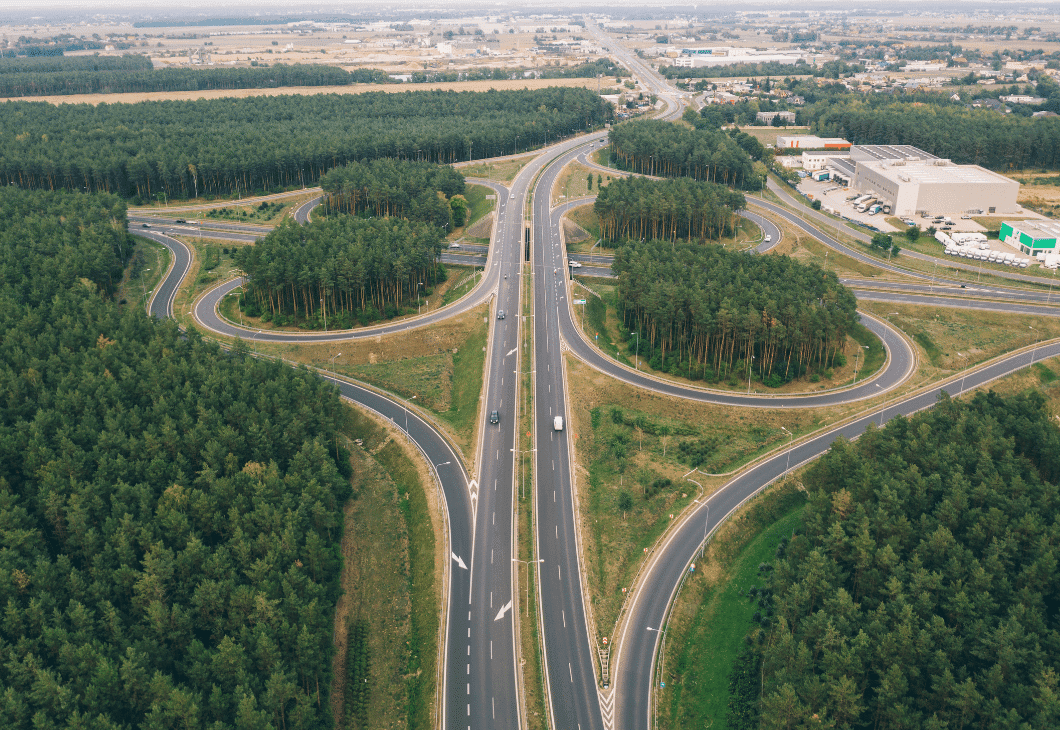 5 strategies for sustainable logistics
Sustainable logistics is not just an environmental imperative; it is also a smart business strategy.
Logistics plays a big role in the global economy and is an industry with a high carbon footprint. It is estimated that 8% of global CO2 emissions come from logistics operations. The industry is also a major contributor to air pollution. In contrast to many other industries, freight emissions are still increasing. This clearly shows that changes need to be made. Sustainable supply chain practices are a top priority for companies worldwide (seen in the latest CSRD requirements) and "green logistics" is a term that is resonating more powerfully than ever before.
The logistics industry is not known for its high degree of sustainability. This is due to several factors such as last-mile deliveries impacting urban traffic, a lack of infrastructure, silo-based systems, and the inherent invisibility of logistics to consumers.
How can we solve these challenges and start the journey towards a more sustainable industry? This blog looks at which initiatives logistics companies can take to achieve sustainable, green logistics.
1. Leverage green technology
In an age where technology is a driving force behind progress, leveraging technology is key to making your logistics operations more sustainable and efficient. One of the most direct ways to make logistics more sustainable is to adopt green transportation technologies. With digital logistics, such as innovative cloud software solutions, you can connect all of your disparate different systems and end the silo-based way of working. 
Achieve unprecedented visibility over your logistics operations, unattainable without digital intervention. With this, you can effectively remove wasteful activities, which in return will make your supply chain more sustainable.
Digital logistics not only enables efficiency, but provides full transparency, and is the most cost-efficient way to integrate sustainability into your supply chain management.
2. Share assets for load optimisation
In today's interconnected world, we've seen that as a society we are stronger together. This also holds true to the logistics industry. It is a missed opportunity not to collaborate with different partners that can make logistics operations more sustainable. ALICE (Alliance for logistics innovation through collaboration in Europe) recognises that "sharing logistics assets" is an important step to reduce the carbon footprint generated by logistics. 
Imagine a logistics industry where trucks, containers and trains are loaded to their maximum capacity, reducing wasteful inefficiencies. This is the promise of load optimisation through asset sharing. By actively engaging in these practices, we can reduce the number of empty runs, which is a major problem today. This can be achieved through processes like bundling and cross-docking that are designed to facilitate load consolidation from various suppliers and shippers. Due to the surge in e-commerce, smaller, but more frequent shipments, are on the rise. By sharing assets, we have the opportunity to reduce the number of empty runs by 15-40%, significantly reducing freight emissions.
Adopting this collaborative approach not only benefits the environment, but also translates into reduced logistics costs, creating a win-win scenario.
3. Use route optimisation tools
Transportation is a major source of greenhouse gas emissions. A powerful tool that can lead towards sustainable logistics is route optmisation. It is key to ensuring that your transportation operations are as energy-efficient as possible. 
Route optmisation is an intelligent system that maps out the smartest route, avoiding traffic congestion, roadblocks and other factors that might cause delays. Finding the most effective routes for your deliveries will not only save you time and resources, but significantly reduce your carbon footprint. Carefully planned routes lead to reduced fuel consumption and enhanced overall customer service through the timely and reliable delivery of goods. Implementing route optimisation will therefore benefit both your company, your customers and the environment.
4. Promote collaboration and sharing
In the dynamic space of logistics, collaboration among businesses and logistics service providers can significantly contribute to a sustainable future. Imagine companies coming together to promote shared distribution centres, optimise transportation routes, and even co-ship, all with one shared goal in mind – to minimise the number of vehicles on our roads. The impact? It not only leads to a reduction in costs, but also makes an impact on reducing congestion and emissions, creating more eco-friendly logistics.
5. Utilise data analytics for decision-making
Data analytics plays a crucial role in sustainable logistics. By collecting and analysing data on transportation routes, fuel consumption and carbon emissions, you enable the ability to make informed decisions and implement pre-emptive measures to improve your customer service and minimise your environmental impact.
Predictive data analytics can process historical data, current market trends, and various external factors to provide accurate demand forecasts. This allows companies to better anticipate customer demand and adjust their production schedules accordingly.
Data analytics further help predict and manage inventory levels efficiently. By monitoring sales patterns and consumption rates, companies can ensure that inventory is restocked precisely when required, preventing stockouts and overstock situations, and reducing the need for rushed and inefficient transportation.
Conclusion
Sustainable logistics is not just an environmental imperative; it is also a smart business strategy. By adopting green transportation technologies, optimising supply chain operations, promoting collaborative partnerships, investing in sustainable packaging, and harnessing the power of data analytics, businesses can significantly reduce their carbon footprint while unlocking substantial cost savings and enhancing brand reputation.
Sustainability is no longer an aspiration but a necessity. It is not just about being environmentally conscious, but a call for innovative thinking, efficient practices, and strategic planning.
MIXMOVE provides cloud software that supports logistics by connecting systems, increasing profitability and reducing C02 emissions. For more than 10 years, we have given shippers, carriers, forwarders and logistics service providers the best customer experience in getting logistics transparency, predictability and resilience. We have a proven track record in delivering high ROI for our customers, some of which include DSV, Gebrüder Weiss, 3M, Volkswagen TPS, DHL and more. Learn more about our platform.